Get the hair of your dreams
Wake up to the hair of your dreams with Overnight Blowout. This revolutionary Patent pending product makes your life easier and your hair absolutely fabulous. Overnight Blowout is designed to prolong your blowout or curled hairstyle. Our specially designed velvet rod securely holds your hair in place overnight, ensuring optimal results while preserving hair health and integrity. Say goodbye to styling woes and hello to gorgeous, hassle-free hair with Overnight Blowout.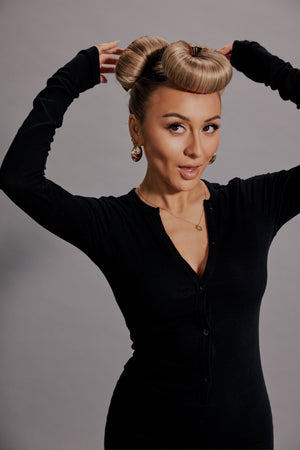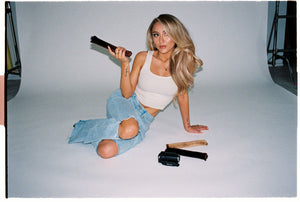 Our Mission
Our mission is to revolutionize the way you style your hair by providing a convenient, effective, and healthy solution. We aim to prioritize the health and vitality of your hair while delivering stunning results without causing damage.
About
OVERNIGHT BLOWOUT
Overnight Blowout is a revolutionary product dedicated to transforming the way you style your hair while prioritizing its health and vitality. Inspired by a viral DIY hack, our visionary Founder, Yesenia Hipolito, embarked on a mission to create a product that would allow you to achieve stunning hair easy without causing damage.